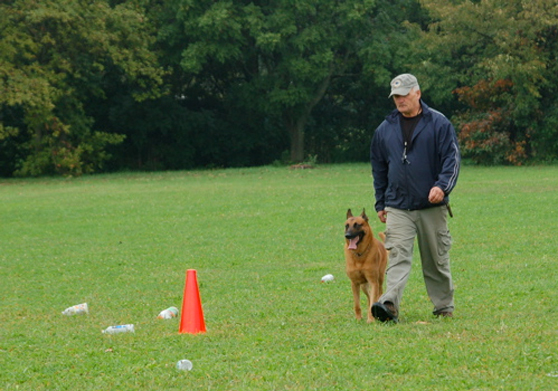 Meet Dominic Rozzi
During my 35 years of law enforcement, I worked specifically with the malinois breed. Early on, I realized this breed was as versatile as any I have worked with. Initially, I got involved with the malinois to help bring an alternative breed. I have competed and trained in all major dog sports while training and bredding dogs to do the same. I have supplied dogs for police work, search and rescue for single purpose detection from drugs, explosives, human odor, wounded game and antler sheds. My facility is a small, one-man operation and I plan to keep it that way. Keeping the numbers down ensures the quality and integrity of what I enjoy doing.
Recently, I got the chance to work with some friends and colleagues at Embrace A Vet, an organization that helps certify dogs as service dogs for veterans. This has been a truly rewarding experience. The progress that the teams make week-to-week is truly inspiring.
If you are interested in a pup, adult dog, either imported or bred here at the kennel, please don't hesitate to ask any question. I have many contacts here in the United States and abroad and will help you find whatever you desire in a canine partner. I am available to serve you and fulfill your needs.