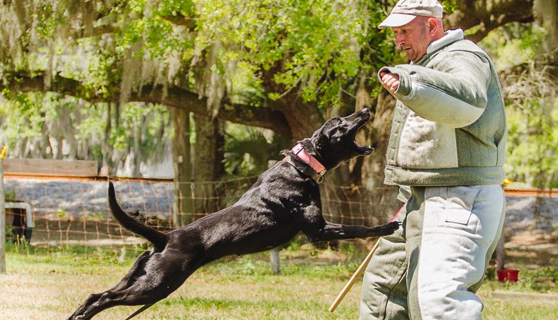 Progressive Training
The Mission of the Protection Sports Association (PSA) is to provide an outlet for civilian competition in canine obedience and controlled protection, and to recognize achievement with titles and prizes, and promote competition with club trials and championship tournaments.
PSA will endeavor to set a new standard for training excellence in the protection sports, and PSA shall encourage cross-over from other protection sports, to provide a competitive venue that will test the best against the best, and encourage excellence, sportsmanship, and integrity throughout the dog training community.
See if you and your dog have what it takes to compete in PSA.